PENGARUH LAPISAN Ni-Cr PADA BAJA AISI 4140 TERHADAP KEKERASAN DAN STRUKTURMIKRO DENGAN PLASMA SPUTTERING
Abstract
AISI 4140 steel is widely used in the machining industry or is widely used in automotive components. In this research, the hardness test and microstructure test of AISI 4140 steel with Ni-Cr coating were carried out and the sputtering method was carried out. The purpose of this study was to determine the effect of the Ni-Cr coating on the hardness and microstructure of AISI 4140 steel. The sputtering technique was carried out with deposition times of 60, 90 and 150 minutes. From the results of these tests, in the 60 minute hardness test the hardness was 137.84 HVN, 90 minutes 163.96 HVN and 150 minutes the hardness decreased to 161.7 HVN. This is because the deposition rate is too large but the diffusion and reaction of nitrogen atoms (N) with the substrate (other compositional elements) cannot follow, so it is possible for a buildup of nitrogen atoms to occur on the surface, causing the surface hardness not to increase but to decrease. For SEM/EDX testing it can be proven that the Ni-Cr layer can be seen clearly compared to the AISI 4140 steel substrate which tends to be dark in color.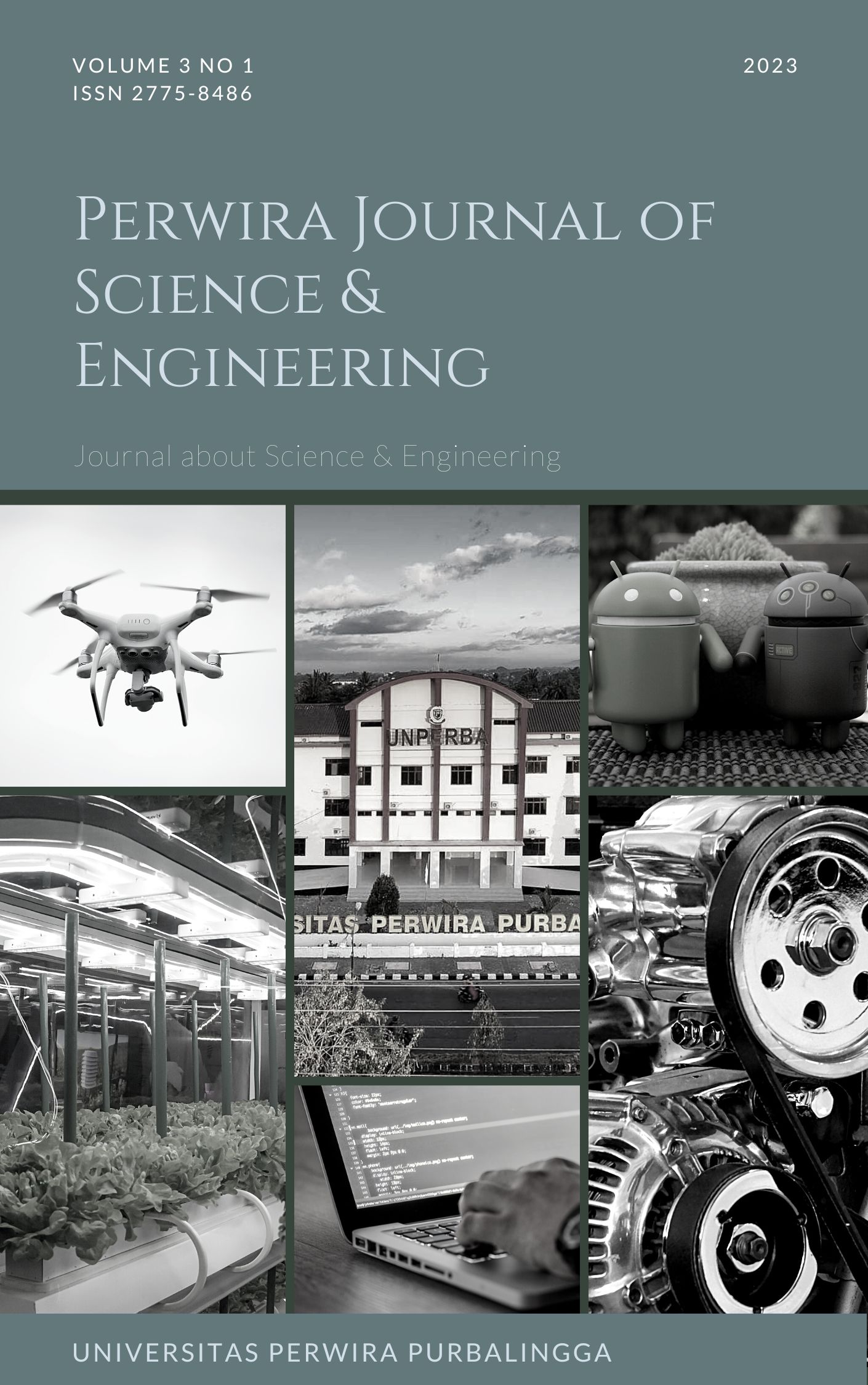 Downloads
License
Copyright (c) 2023 Universitas Perwira Purbalingga
This work is licensed under a Creative Commons Attribution-NonCommercial-ShareAlike 4.0 International License.